Christmas Harp Collaboration 2020
Join in the fun today!!
Come join in the fun with some of the worlds top harp players!! Finish 2020 with something special - sign up now to be involved!
All harp players are welcome! There is something here for everyone! We are looking for you to learn some Christmas music and then film your fabulous performance!! 
All the videos will be edited together to make a collaboration for us all to enjoy.
All ages and abilities welcome

All types of harps 

5 parts to choose from beginner level to advanced 

Support for you through prerecorded lessons

Extra support through live zoom sessions!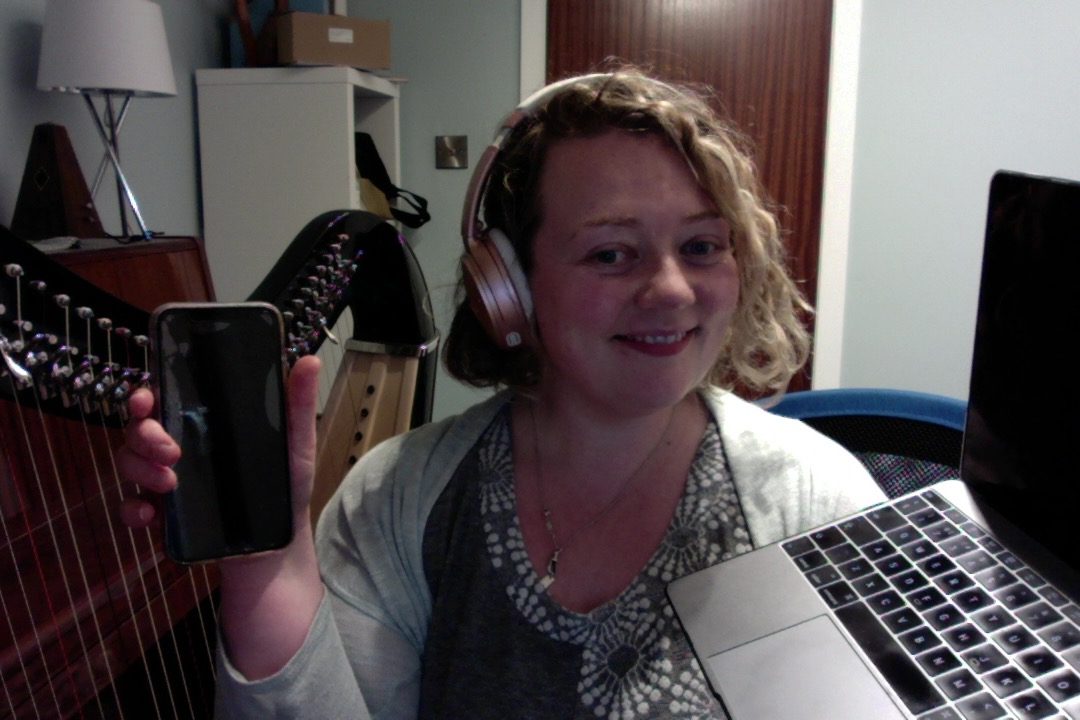 What do I need to get involved?
You, and your harp 
A device with headphones you can play the guide track on.
Something to film your performance on.
Once you have learnt your part and you are ready to film, CLICK HERE for some help with set up and filming.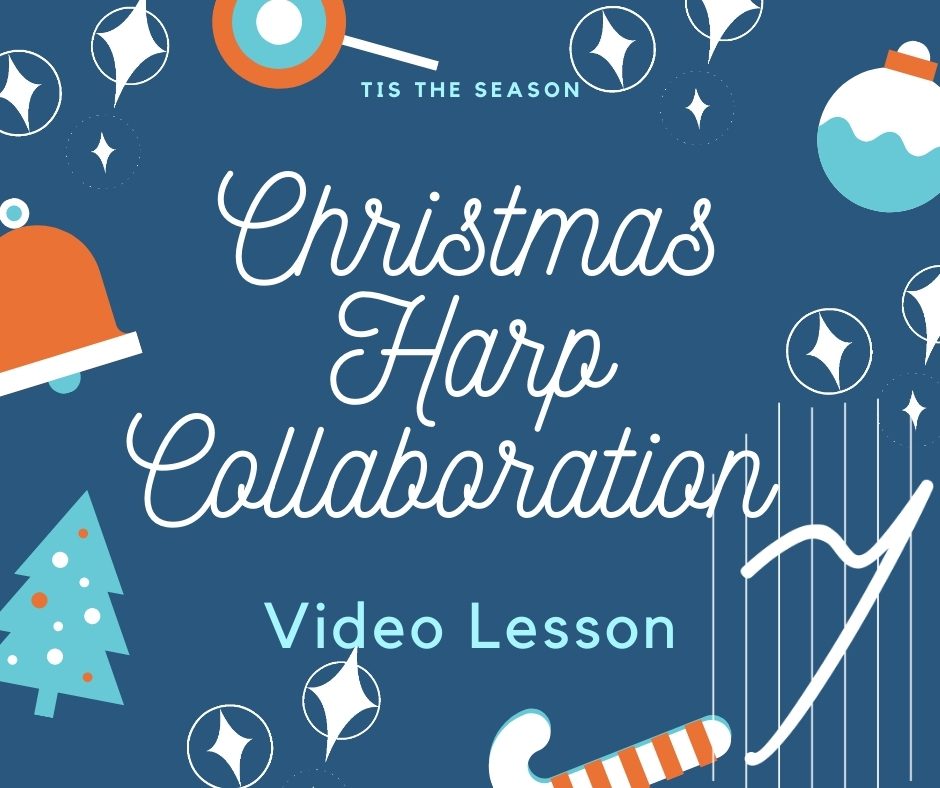 Where can I see the video lessons?
Pre-recorded lessons are available on Heather's YouTube channel – Heather Downie Harpist.
Click here to access YouTube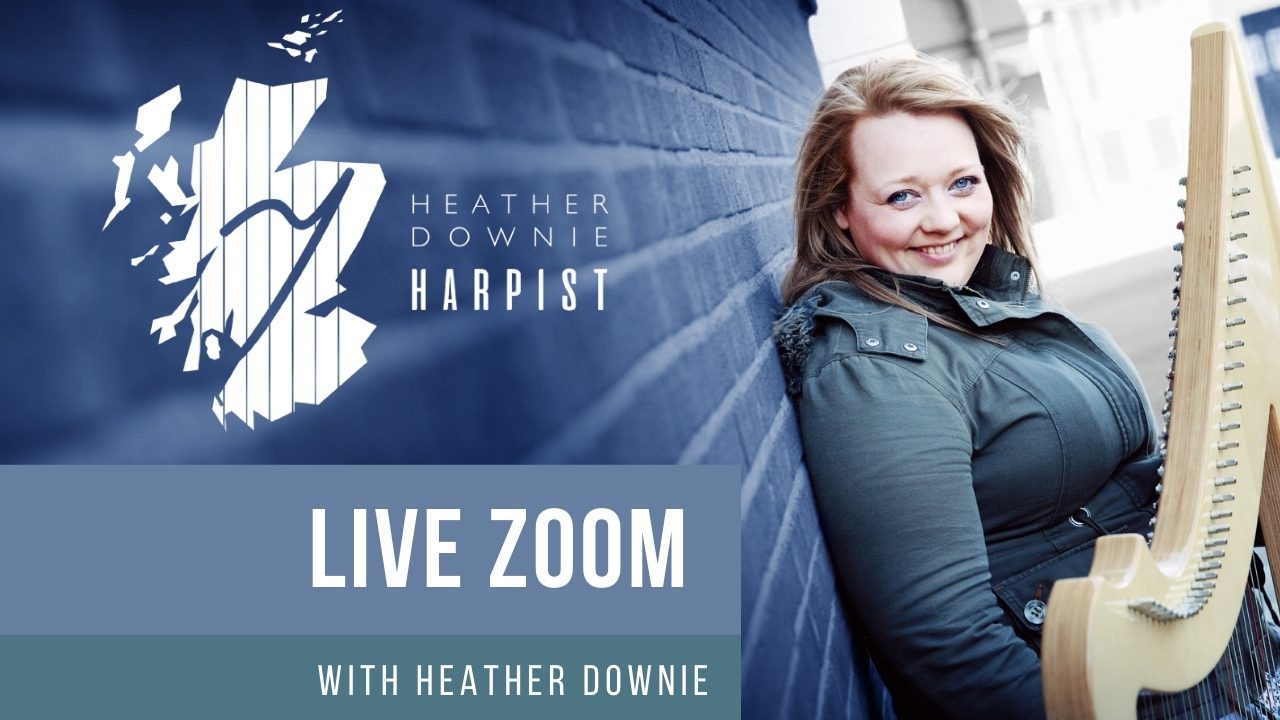 When are the Zoom lessons?
Here is a list of the dates and times for live zoom sessions.  All times are GMT.
Please indicate which session you would like to attend on your sign up form.
Sessions will be confirmed 24 hours in advance and zoom information sent out.
Beginner Part Sessions (30 minutes)
Sunday 22nd November @ 2.45pm
Monday 23rd November @ 6pm
Melody Sessions (40 minutes)
Monday 23th November @ 5pm
Sunday 29th November @ 1pm
Harp 1 Sessions (40 minutes)
Monday 23rd November @ 7.30pm
Sunday 29th November @ 2.30pm
Harp 2 Sessions (40 minutes)
Monday 23rd November @ 8.15pm
Sunday 29th November @ 1.45pm 
Harp 3 Sessions (40 minutes)
 Sunday 22nd November @ 2pm
Friday 27th November @ 7.15pm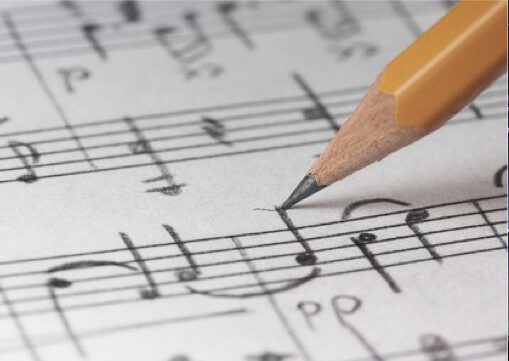 Where do I get the music?
Just sign up using the form below and you will be sent all the separate parts and the full score!  
Have Yourself a Merry Little Chirstmas / Silent Night / Let it Snow!
Parts included:
-Melody
-Beginner part for last tune only
-Harp 1 – melody and LH, recommended for intermediate
-Harp 2 – harmony and accompaniment with RH and LH, recommended for intermediate / advanced
-Harp 3 – a little bit of everything, recommended for advanced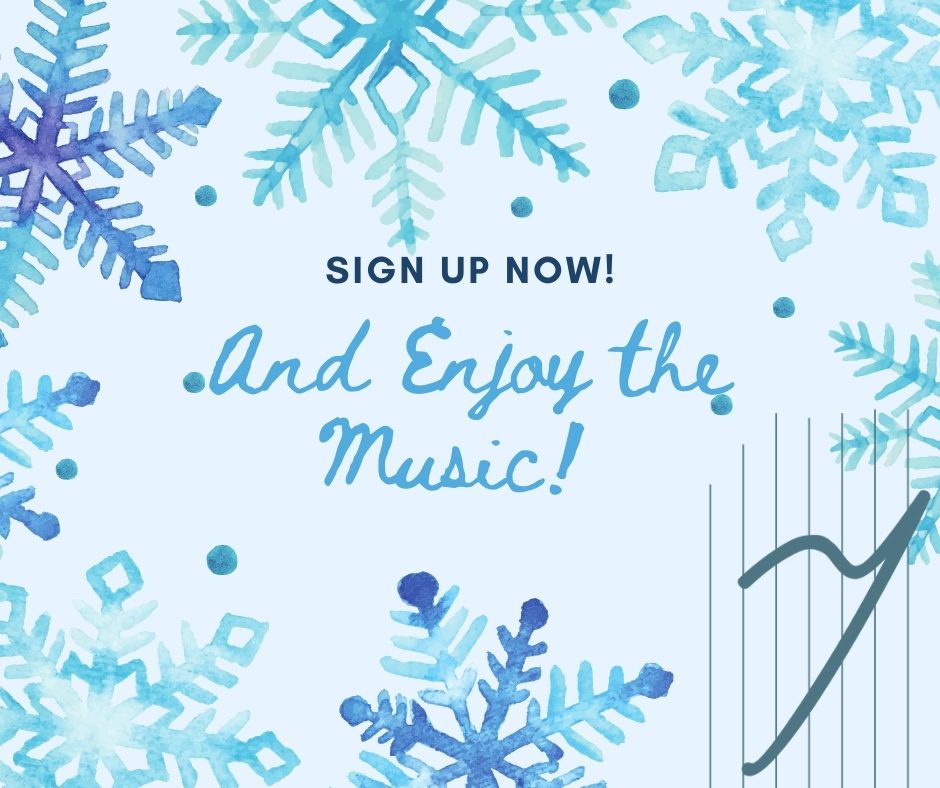 Get involved!
All that's left for you to do is join in the fun and enjoy the music!  Use the form below to sign up, you will be sent the music and we are so looking forward to playing with you!  Videos must be submitted by the 4th of December @ 5pm.  Submit your videos by email to info@heatherdownie.co.uk.  Video files will be large so you may have to use Dropbox, GoogleDrive or WeTransfer.
Christmas Harp Collaboration Sign Up
Sign up to the project has now closed.
You can keep in touch with other projects and opportunities by signing up to Heather's mailing list below!